Small Business Owners Across the Country Receive Free Legal Services During the Pandemic

The pandemic has caused over 97,966 small businesses to permanently shut down, and many more are teetering on the edge of closing. Those that remain open are struggling with numerous legal issues created by the pandemic. However, they can't afford to pay for legal help when they are having difficulty paying the few employees they have left on staff. Some legal organizations across the country are stepping up to help these small businesses stay afloat during these challenging times. Here are a few stories and some information regarding free legal services for small business owners during the pandemic.
Small Businesses Are Taking a Financial Hit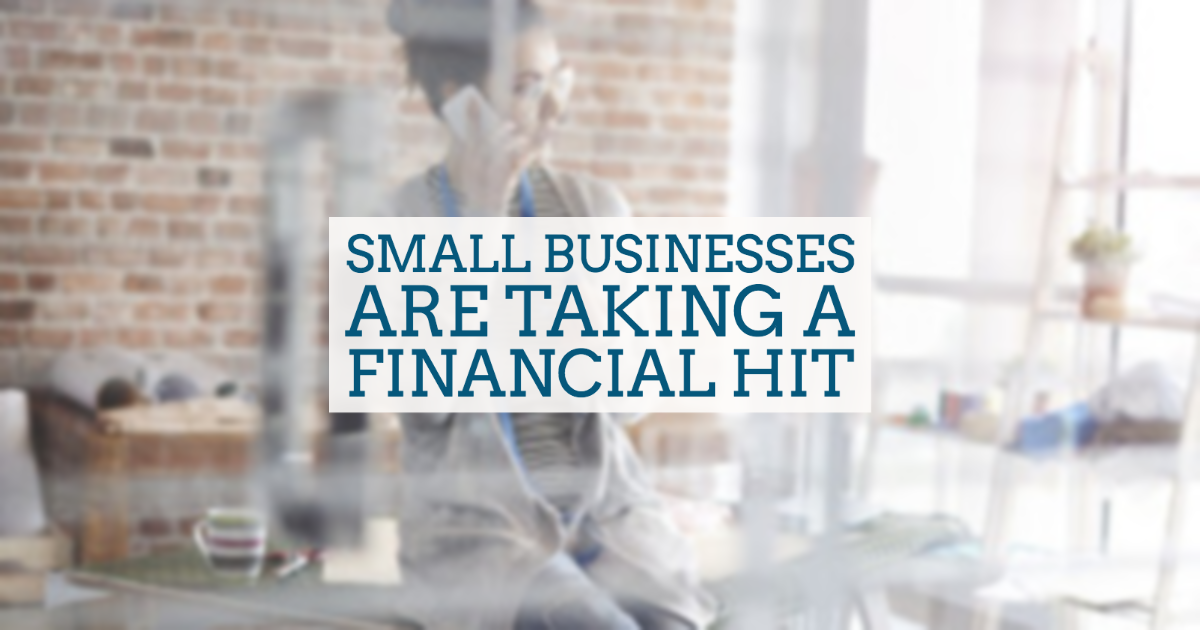 The pandemic has created numerous unforeseeable issues for many small businesses. These business owners are struggling to put out fires on all fronts with limited resources and no end to the crisis in sight. Restaurants and retail businesses have been the hardest groups hit since the pandemic began. Small businesses make up 44% of all economic activity in the United States, and the numerous closures could devastate future economic growth. These businesses are forced to decide to try to adapt to constantly changing public health requirements in order to stay open or shut their doors for good.
According to the Small Business Administration, small businesses create 1.5 million jobs each year. Under normal circumstances, about 80% of small business startups don't make it past their first 18 months. The pandemic has made it even more difficult for these businesses to survive. It's crucial for these entrepreneurs to identify sources of short term cash flow and adjust their models of operation. Emergency savings can be quickly depleted, and the competition for funding through government assistance is fierce.
Supply chain difficulties can also hinder operations for small businesses. Approximately 44.9% of businesses experienced supply chain disruptions as a result of the pandemic. Many owners rely on supplies shipped from other areas of the country and overseas. Travel bans and other restrictions can cause problems with being able to meet customer demands. Product outages and delays increase strain on customer service and can lead to a significant decline in revenue.
Concerns about a second wave of the virus also lead to numerous legal concerns. Employers must figure out how to keep their employees safeguard and stockpile supplies with limited financial resources. Shifts in consumer spending can create nervousness among small businesses in regards to their future. Many consumers also struggle with knowing what businesses are opened or closed, which can hurt small businesses that can't afford to advertise. In order to thrive, small businesses must be able to tackle all these areas simultaneously with a limited task force.
Many small businesses have tried to adapt by cutting costs as much as possible and finding alternative ways to do business. Instead of outdoor advertising, many businesses have turned to the Internet to reach potential customers. Essential services, such as a plumbing company, might offer additional installation services to help keep customers. The flurry of information regarding financial resources found online can be overwhelming. Free legal services for small business owners can be a tremendous help to keep the economic stability of these small businesses going.
Law Firm Provides Free Legal Services for Small Business Owners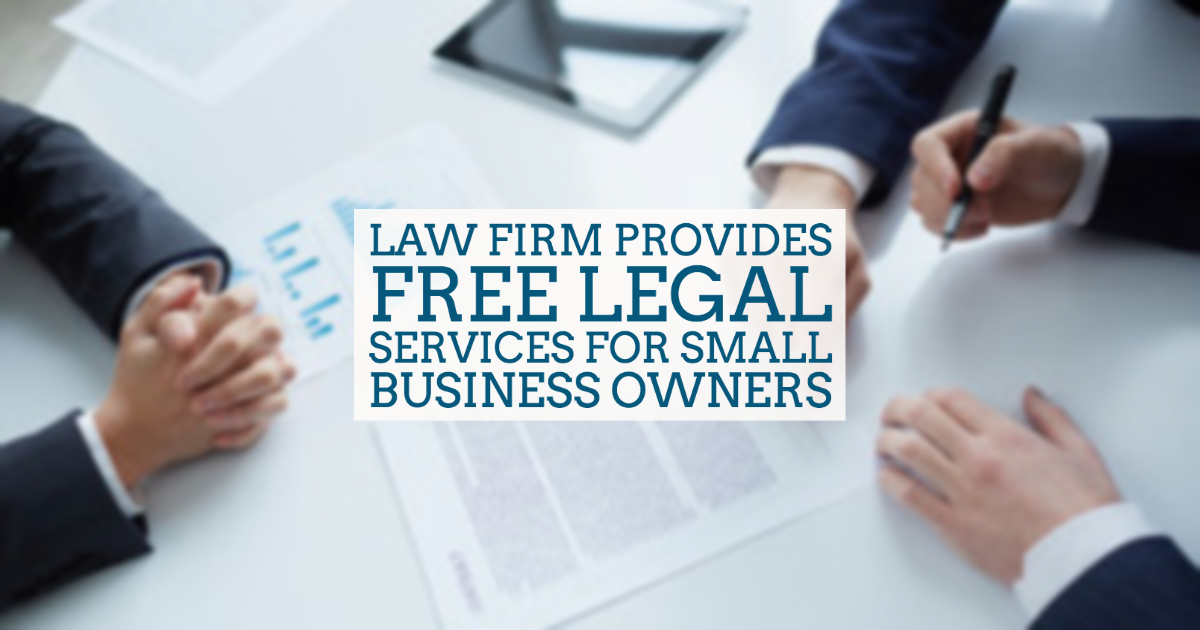 The pandemic has been especially hard for small businesses owned by women and minorities. Approximately 78% of minority-owned businesses are concerned about having to permanently close their doors. This is far greater than the 52% of non-minority owned businesses that are in a similar predicament. Minority-owned small businesses typically have a harder time qualifying for loans that could keep them open during tough economic times. About 35% of these businesses who applied for a loan during the pandemic to keep them afloat came up empty.
Because of the pandemic, more minority-owned businesses expect their overall revenue to significantly decrease over the coming months. Around 70% of these small businesses are highly concerned about the health risks of the virus for their employees and customers and the lack of information on how to safely reopen. In a recent poll, minority owners expressed feeling an increase in competition with other businesses and the need to support other minority-owned businesses. The unique legal challenges they face require expert advice in order to be able to survive and thrive during these unprecedented times.
According to a Goldman Sachs small business survey conducted in the spring of 2020, 44% of African American business owners expressed that their personal finances were significantly damaged from the pandemic. Approximately 26% of African American business owners stated they had less than a month's worth of cash reserves. The large banks that managed the loans from the Paycheck Protection Program approved the loans for their bank customers which aren't typically women and minority-owned businesses. Many of these minority-owned businesses sought funding from Community Development Financial Institutions that focus on lending in poor communities.
Small businesses owned by people of color are more vulnerable to recessions. Many African American owners rely on home equity for business capital, which creates more exposure when housing prices decline. Free legal services for small business owners can help them achieve long term relief with grants, advertising credits, and negotiations with creditors. Some small business owners have sought legal assistance to file class-action lawsuits against the Small Business Administration for discrimination with federal funding. Numerous legal solutions are being discussed with policymakers to address these types of issues moving forward.
One corporate law firm is providing free legal services for small business owners in many southern states across the United States. Balch and Bingham features over 200 lawyers in the Southeast offering a program specifically for women and minority-owned business owners. The program assists entrepreneurs with a variety of issues with employment, real estate, financing, data center privacy, and intellectual property. To qualify for the program, minority or women-owned businesses must meet certain requirements in annual operating revenue and liquid assets. The legal services provided are designed to help these entrepreneurs overcome barriers to achieving success from societal inequities.
Lawyers in Colorado Take Action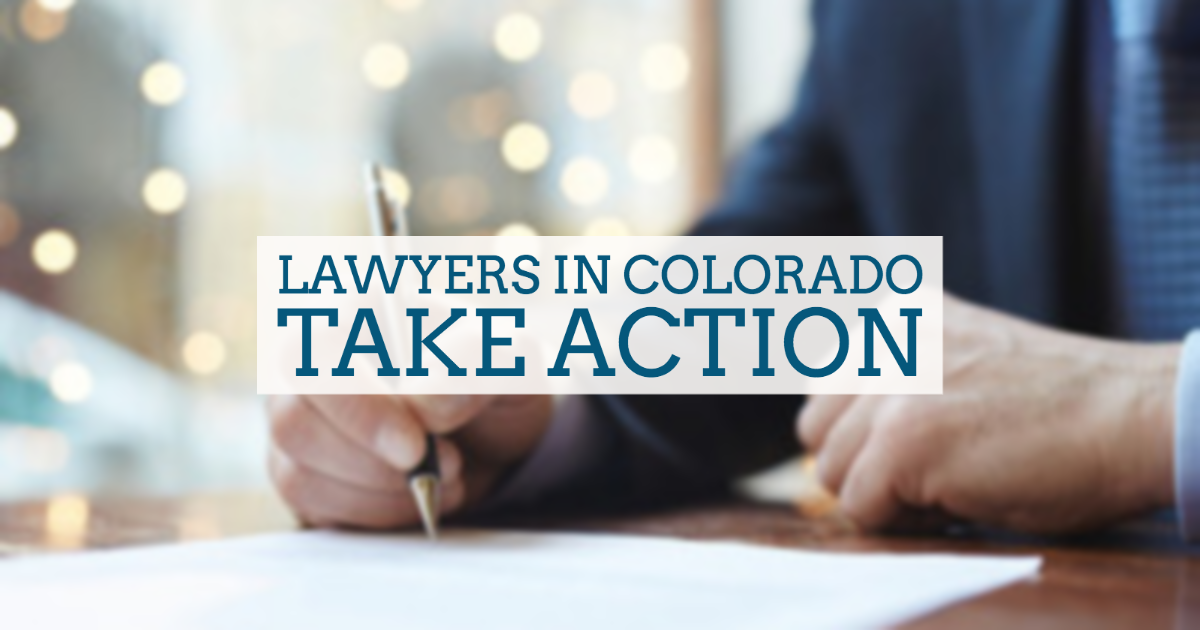 Volunteer lawyers in Colorado decided to take action in the middle of 2020 to help prevent small businesses from closing because of the pandemic. The Colorado COVID Legal Relief program has provided free legal services to small business owners regarding contract negotiations, unemployment, and landlord/tenant issues. Over 130 small businesses have been helped so far, many of which are woman or minority-owned. The small business consulting service also helps these entrepreneurs find financial resources to help them keep their doors open during these unprecedented times.
Many small businesses are able to get dome financial relief through federal stimulus loans. But taking these loans doesn't necessarily guarantee that a small business will survive. A pizza restaurant owner in Texas still owes $80,000 to a bank from a loan he received when he opened for business 10 years ago. He tried to ride out the spring lockdown with a government loan through the Paycheck Protection Program. He had to close for good when the state shut down a second time during the summer.
The small business owner now has nothing but a house and a car with no income. He expects to be sued by his landlord for eight year's worth of rent he's still contracted to pay for where his defunct restaurant sits. Other restaurants struggle to meet public health guidelines to stay open because their kitchens are too small to hold multiple staff members and still be safe. Many of these restaurants don't have an adequate infrastructure for food delivery nor the financial means to build one. In order to survive, these businesses need professional legal advice they can trust.
Free legal services for small business owners can help these service industries figure out their legal options so they don't lose their personal assets. Businesses drowning in debt may need to file bankruptcy in order to settle with creditors. This process can be tricky and can create even more problems if small business owners try to handle it themselves. There are legal protections in place that can save a business owner from shutoffs and evictions as well as dealing with creditors. Small business owners should make an attempt to seek legal advice that can help them before making any important decisions in these unprecedented times.
Nonprofit Law Firms Seek to Answer Legal Questions Surrounding Pandemic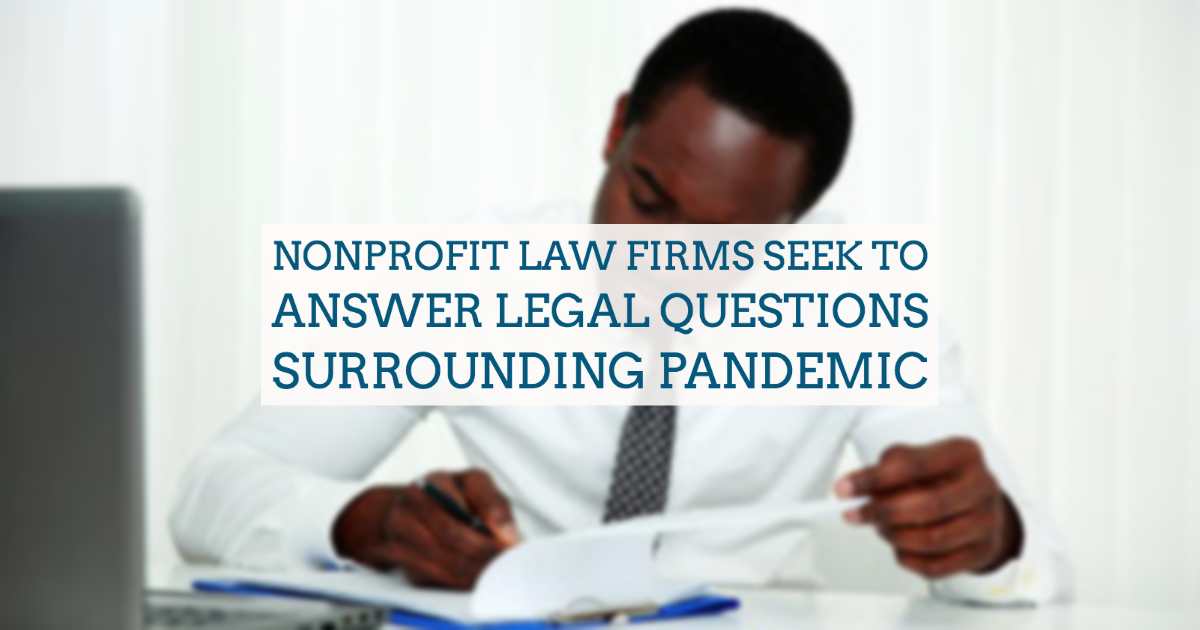 During the pandemic, many small businesses that still remain open are barely getting by with minimal employees and little to no income. In an attempt to help, the federal government created the Paycheck Protection Program through the Coronavirus Aid, Relief and Economic Security Act. However, many small business owners found the requirements of the loan program to be complicated and confusing. The program itself was rolled out in multiple stages and money for businesses was sometimes available and sometimes nonexistent. The resulting confusion resulted in numerous legal questions from small business owners seeking assistance.
Several legal nonprofit organizations across the country have stepped up to offer free legal services for small business owners to get answers about the pandemic financial relief assistance. In West Virginia, Charleston Legal Access answers questions from small business owners about federal stimulus program benefits and other pandemic related legal issues. In New York, a group of attorneys through the Small Business Legal Relief Alliance offer free legal advice by phone to self-employed individuals, cooperatives, nonprofits, and small businesses. In Chicago, the Virtual Legal Clinic for Small Businesses and Nonprofits is assisting minority-owned businesses with the economic effects of the pandemic. Another similar virtual clinic consisting of law office attorneys works with small business owners in Connecticut to answer questions about various legal issues.
Many of the questions small business owners have are concerned with how to access funds and what they are allowed to do with them. Other business owners have legal questions about what happens with contracts with clients and vendors if they should have to close their doors. There are also questions that free legal services for small business owners can help with on what the best legal practices are in bringing staff back to work according to government health regulations. Some small businesses are concerned with liability issues if someone contracts the virus. Businesses who couldn't pay rent during lockdown closures need assistance with renegotiating commercial leases.
Providing Support Wherever Possible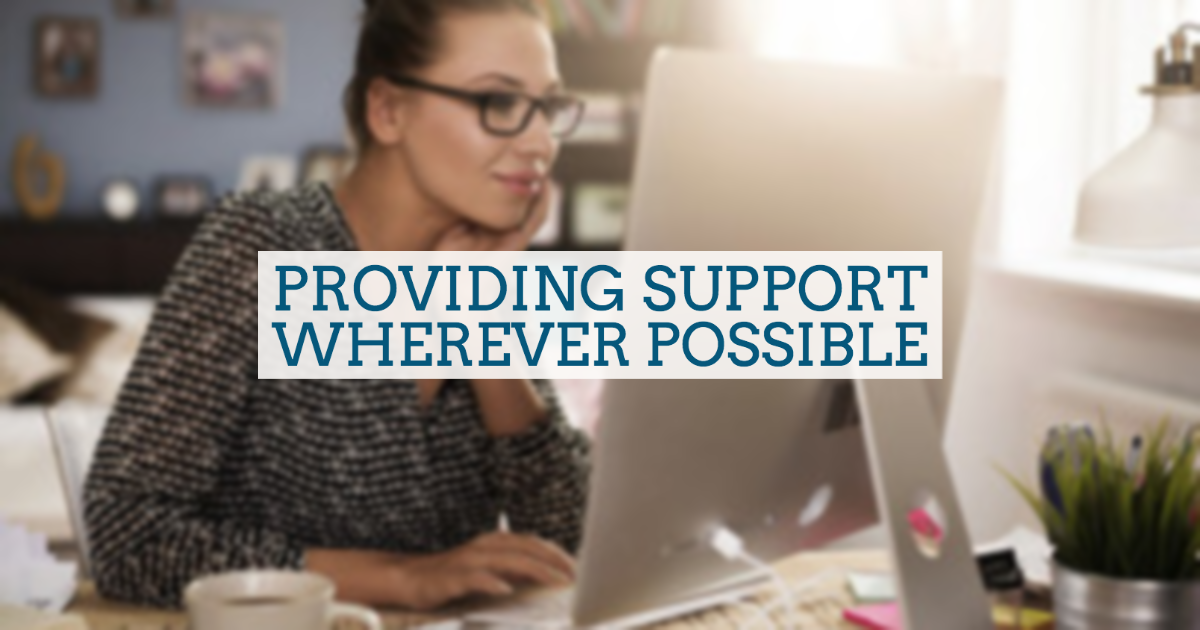 Small businesses are still needing legal advice as new issues develop during the pandemic. As a vaccine becomes available, free legal services for small business owners may be needed to answer questions about required vaccinations for employment. New legal questions keep arising every day as regulations and COVID-19 cases fluctuate. Furniture stores not only need to be concerned with legal ways to keep employees and customers safe but also need to look at innovative solutions to stay relevant. For example, some are offering doorway delivery, extra financing, and virtual conferencing for sales calls.
Small businesses will have to navigate the safe return of employees as a vaccine becomes more readily available. Many businesses are having employees working remotely, which creates numerous legal issues when it comes to pay, healthcare insurance, and taxes. Special care will need to be taken to prevent and protect against actions that may appear discriminatory to those with pre-existing health conditions upon returning to work. Small businesses will need continued support with debt management and loan forgiveness. Entrepreneurs may need to know how to navigate small business insurance when making a loss claim.
As the pandemic continues, free legal services for small business owners are going to be highly sought after to regain and grow a stable economic footing. These legal services can be a lifesaver for minority-owned businesses who are more likely to be at an economic disadvantage. If you are a small business that is struggling during the pandemic, you can find resources for legal advice through your local Small Business Administration or online through the website of the Internal Revenue Service. The U.S. Department of Justice also has a list of free legal help providers. You can also search for free legal clinics in your area.